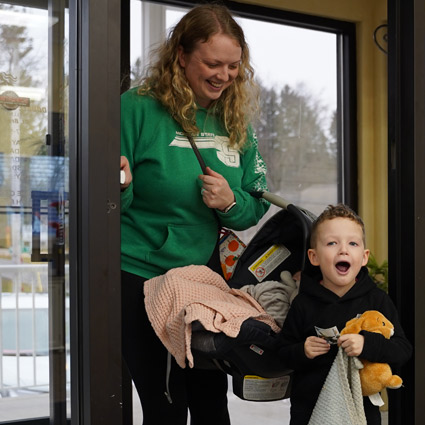 New Patients at Double Chiropractic and Wellness Center
We look forward to welcoming you to our bright, cheery clinic. Double Chiropractic and Wellness Center is not a dreary, sterile medical office that you dread going to!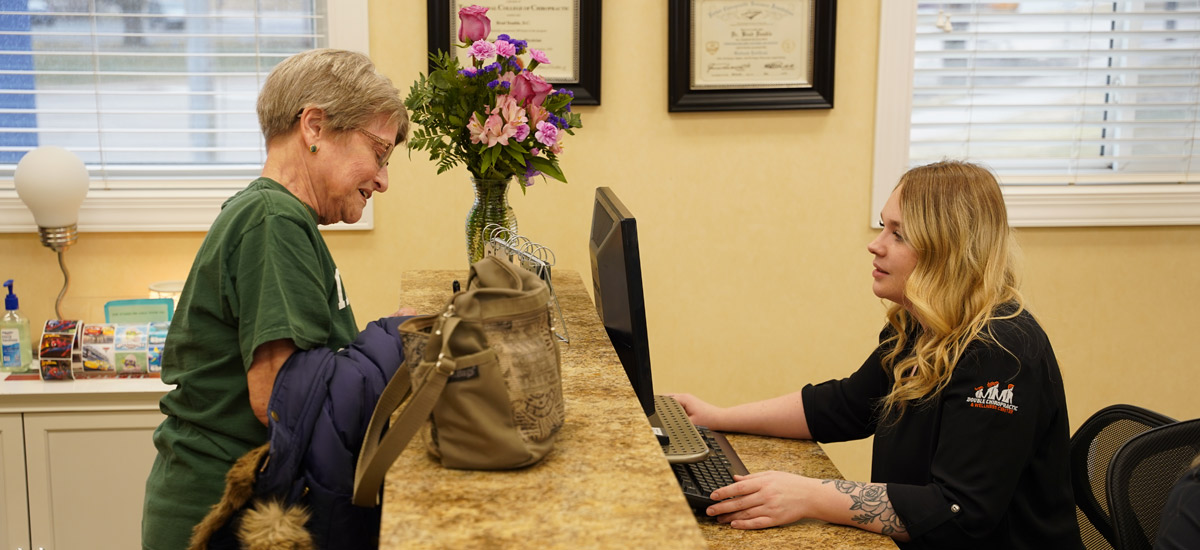 Your First Visit
When you enter, our friendly staff will greet you with a smile and help you complete some brief paperwork. They'll answer any questions and ensure that you feel at home and comfortable. We strive to run on-time and not keep patients waiting, so after a brief tour of the office to acquaint you with everything, you'll meet with
Dr. Double
.
Dr. D will talk with you about your current condition and your health history so he can get a good idea of what you're dealing with and what your goals are. Then he'll conduct a variety of tests to locate the underlying cause of the problem. This will include chiropractic, orthopedic and neurological assessments. In most cases, he'll also take X-rays. Next, Dr. D will explain everything he found in the exams and X-rays.
CONTACT US

The X-rays give him three important pieces of information, which he will relay to you. They tell him how long your problem has been there, they give him an idea of what type of care plan will work for you, and they let him know how to adjust your spine. For example, people whose X-rays reveal advanced degeneration won't receive high-force manual adjustments.
If we can help you, Dr. D will explain what your customized care plan will involve, including all costs. If we can't help, he'll let you know why and guide you to the right type of provider.
If you're ready to begin, we will generally start your care plan at this visit. We'll use the best adjusting methods for your specific needs and preferences, and you may receive soft tissue therapies as well. We'll also give you at-home care instructions, which may include ice/heat and exercises or stretches.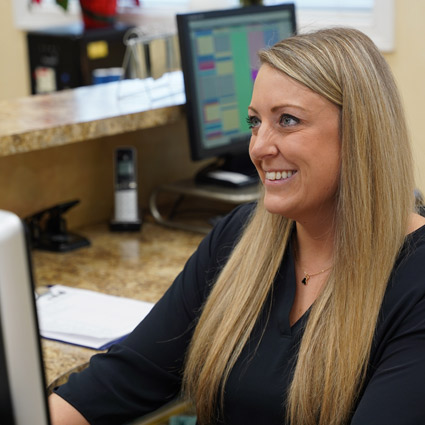 Insurance
We accept most insurance, including Medicare. We are happy to call and verify your insurance coverage before you book an appointment, so you won't have any surprises.
Book Today
Contact us today to schedule. We can't wait to welcome you into our care!
CONTACT US

New Patients at Double Chiropractic and Wellness Center | (517) 990-0555