Massage Therapy at
Double Chiropractic and Wellness Center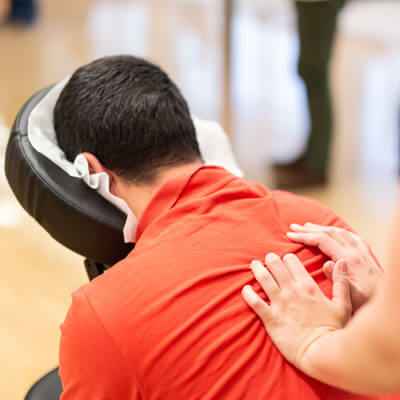 Massage therapy can be a relaxing service on its own, or a powerful adjunct to your overall healing when combined with chiropractic care. At Double Chiropractic and Wellness Center, we offer massage therapy that is tailored to your specific needs, preferences and goals.
What to Expect
In some cases, patients begin care with Dr. Double and, as he works to restore proper motion to their joints through chiropractic adjustments, he may determine that more in-depth soft tissue work is needed. In those cases, he will suggest you schedule an appointment with Milissa, our licensed massage therapist. He will let her know what areas are most in need of help.
NEW PATIENTS

Many people also seek massage as a way to augment their overall health, even when they don't have a specific area that's in need. Whether or not you are a current patient of Double Chiropractic and Wellness Center, you are welcome to enjoy our massage services.
We'll have you fill out some intake forms to get an idea about your overall health, as well as any pain or mobility concerns you may have. Milissa will tailor your massage to your needs and goals, and she'll ensure that the pressure is comfortable throughout.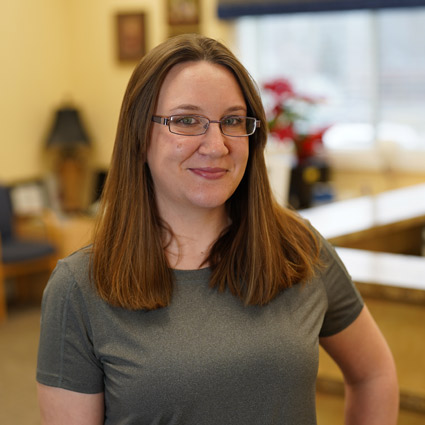 Meet Our Experienced Therapist
Milissa Jaime-Garcia is a Licensed Massage Therapist who graduated from Baker College of Jackson in 2011 with an Associate's Degree in Applied Science/Massage Therapy. She is also certified in cupping.
Milissa joined Double Chiropractic and Wellness Center in 2012, where she customizes each client's massage to help them reach their personal goals.
Specializing in a blend of Swedish and deep tissue massage, Milissa will create a relaxing, spa-like massage experience, or a more therapeutic experience to help break up scar tissue and improve range of motion.
Cupping
Cupping uses cups that are placed on the skin to create suction, which increases blood flow to the area, helping the body release toxins and break up scar tissue. Cupping can be added to your regular massage.
Book Today
Our massage room and table are both heated and comfortable, and we keep the lights low so you can relax and focus on healing. Contact us today to schedule.
CONTACT US

Massage Therapy Jackson MI | (517) 990-0555