Meet Dr. Brad Double
Chiropractic Chose Him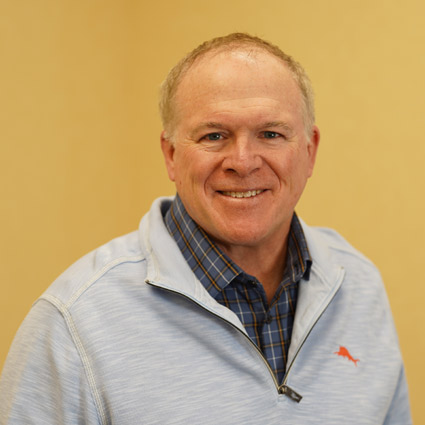 Dr. Brad Double grew up in Waldron, Michigan receiving chiropractic care from the age of three. Initially, the chiropractor helped identify Dr. D's allergies, which eventually went away with continued care. As a high school athlete, Dr. D continued to see the same chiropractor to keep him playing at his best and to help with injuries.
At the age of 18, Dr. D lost his father. His death prompted Dr. D to make a decision about what to do with his life—he was determined never to be a burden to his mother. He'd always been interested in becoming some kind of doctor, so he spent half a day shadowing the two types of doctors he found most interesting: a chiropractor and an optometrist. The chiropractor seemed to have way more fun while making a huge impact in his patients' lives, and the choice was made.
EXPLORE OUR SERVICES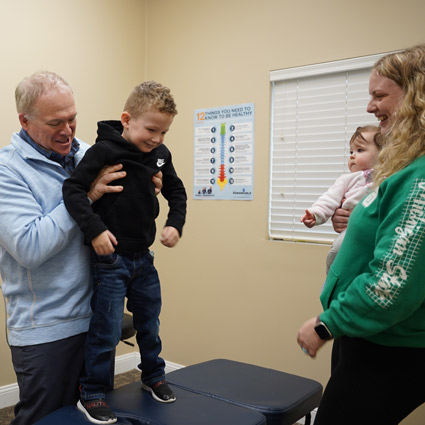 Education and Certifications
Dr. D went to Adrian College for two years and then transferred to Palmer College of Chiropractic, where he earned his Doctor of Chiropractic degree with honors at the age of 23. In addition, he is a Certified Chiropractic Sports Physician.
Making a Difference in the Community
After graduating in 1991, Dr. D purchased his first practice in Morenci. In 2004, he opened Double Chiropractic and Wellness Center in Jackson and commuted the 49 miles each way to practice here. Finally, he was able to move here himself in 2021 and become a full time member of the community he loves.
Dr. D loves the friendliness of the area, and he enjoys giving back to the community in a variety of ways. One of his favorites is being the team doctor for area high school football teams.
Away from the Office
When he's not helping patients get the most out of their lives, Dr. D enjoys getting the most out of his life! He loves spending time with his partner, Pam, and their three kids and two grandkids.
He also enjoys scuba diving, going antiquing, reading and, above all, learning new things.
Book Today
Our team can't wait to meet you. Contact us today to schedule your first visit!
CONTACT US

Dr. Brad Double | (517) 990-0555